Nails with summer mood!
Nails with summer mood!
11 suggestions with colors and drawings to get a taste of summer!
Between swimsuits, shorts and jumpsuits, a special detail that is loved a lot, even more so in the summer, is nails. Suggestions and versions cover everything but tastes. From women who want a discreet touch on their fingertips, to those who want to take a look with sophisticated designs and colours.
Each manicurist is always able to suggest something that you may like or suit you. It is good to hear their opinion, but it is even better to get ready for the 'style' of the result you want to achieve. Here we will give you some ideas on nail art and nail art - which, apparently, will be high on the list of available options.
Shades that match the era
Continuing from where we left it, the nude comes in the summer. Generally, since you will see the neutral colors have their honor as they are easily combined with all the colors and combinations in your outfit. See, among other things, beige shades, pale pink, brown or rotten apple. They are also suggested as bases for guaranteed minimal designs that are already worn long. A tendency that we see dominates, for example, in jewelery.
In another category, not too far, we have peach and pink. They are gentle, they are sweet, but a little more girly than the above options.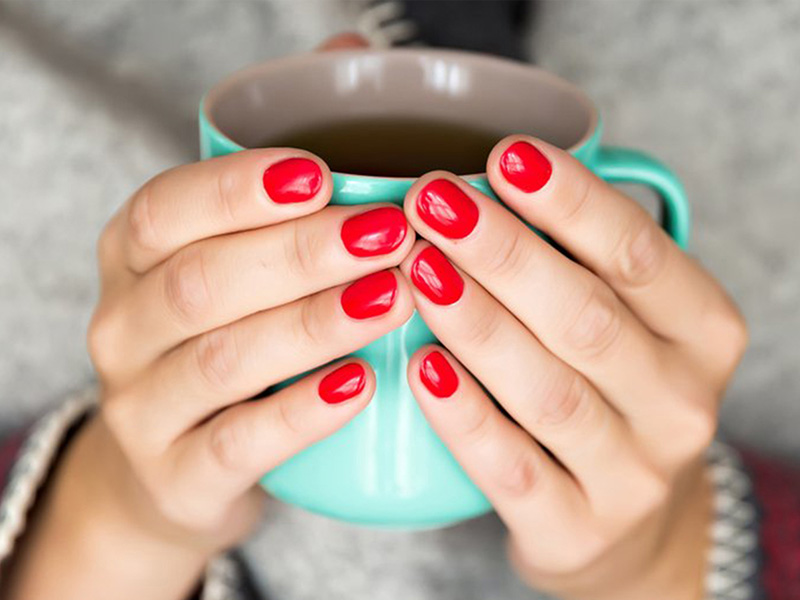 Red nails. Again? Again! Maybe they will never disappear from any fashion, because simply this intense red is in the hearts of many and many women every season, for every occasion, with any outfit. The right red claw is in fact something of its own, without interference. So rightly it leaves many other nuances.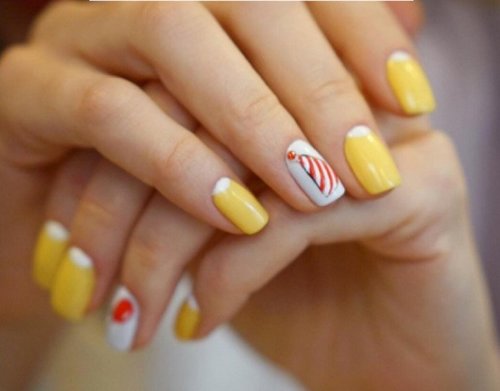 Yellow, as a color in general, is identified with summer, with the sun. Find the right hue and play with it. You will love it!
Dark nails are also an option for the summer, although we are used to combining this time of the year with lighter tones. Appropriate dressing, however, can bring the desired balance to our appearance. We talk about colors like dark blue, green, even black.
For those who want your nails to impress you prefer a glamorous and glamorous manicure with glitter. If you have not tried it, be tempted. It is even a solution for the less demanding tastes, as gentle colors such as the nude, with minimal scattered gold dust can bring the perfect result.
Drawings on nails
Two-color with frame. Find the right color schemes and dare this somewhat special but fashionable design.
If you are still a fan of simple, minimal and distinctive, then the suggestion that follows is for you. Nails unpainted or painted in nude shades (again), with small, distinctive designs or decorative elements. You will love it. It will take you incredibly. And you will establish it.
If the minimal is not your style then the elaborate nail art designs or nail stickers will do their job. It is good to know however that it is something that takes time, but also a lot of craftsmanship from the professionals in the field. Nail stickers are also a simple option that will quickly transform your nails.
3D decorative elements. It may not be the right choice for busy women with a lot of household duties, but yes, it is an impressive choice that makes it a little art.
What else are we going to see? Fake nails. Transparent, indeed, with a long square shape, to stand out as fake! But there is the explanation behind this trend. According to people who follow fashion trends, this nail look is inspired by the transparent bags and PVC elements that made their appearance on the catwalks.
So see what suits you and go ahead. Colors, designs and combinations that first and foremost should make you look your own hands with satisfaction!
source: www.beautetinkyriaki.gr