In many foods or drinks, the stevia is widely used. What product is stevia though? What is it and why is it used as a substitute for sugar?
Stevia is a plant originating in Brazil and Paraguay. It has natural sweet taste and medicinal properties. Its leaves contain two glucosides, the so-called stevioside and rebududioside-A, which make stevia 200 to 300 times sweeter than the processed sugar.
But it's unique because it does not contain calories and carbohydrates, so blood sugar levels are not rising. At the same time, tooth decay is not caused, while its use can help to maintain or reduce our weight.
These glucosides are contained in the treated powder and in the concentrated liquid found on the market. Let's look at its properties a bit more in detail.
How exactly it benefits us?
It has been shown to have antibiotic activity. In particular, there are indications that it can improve the sensitivity of some people to insulin and prevent the rise in blood sugar levels. This is especially important for people with type 2 diabetes.
It strengthens the immunity of the body. It is proven effective against mutations in streptococcus and other bacteria. Generally it can prevent the growth and reproduction of bacteria and other infectious organisms. It is also used for antiseptic washings in the mouth and throat.
It contributes to the health of the heart. Stevizose, a substance contained in the plant, is believed to help reinforce the heart and vascular system.
Protects the gastrointestinal tract. It has the capacity to improve digestion but also the general health of the gastrointestinal system of our organism.
How can I get the most nutritious ingredients? 
The basic principle is to avoid sterilized products with additives. There is a rating of course, so you prefer those with fewer add-ons. It is good to know, however, that, unlike processed sugar, it does not candy, nor can it be used in meringues.
If you can get fresh sheets to know it is a great solution. Try them in a cup of tea or herbal beverages to get a more sweet taste.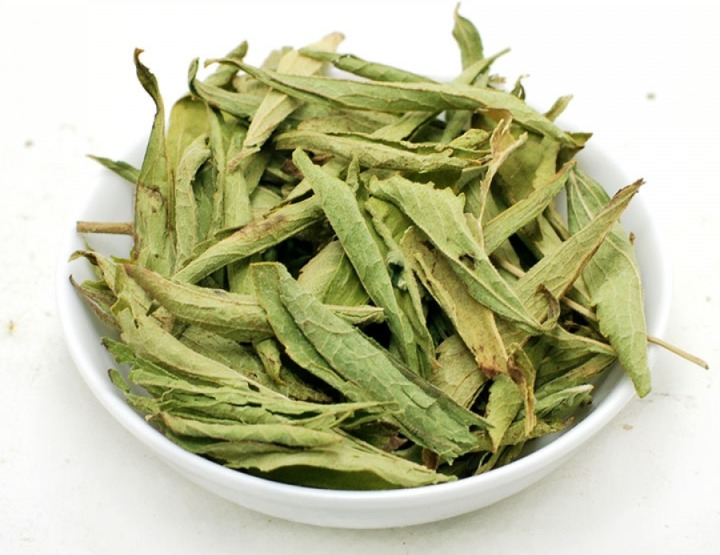 Ideas for consumption
In 240ml of warm water add 60 grams of chopped, fresh stevia leaves. Let them be soaked for one day. Then strain the mixture and transfer it to a clean glass jar or bottle. Put it in the refrigerator so you can maintain it for up to a month. You can use it to sweeten your beverages.
Another solution is to grind dried stubble leaves, a mortar, a coffee grinder or a mixer. Place the powder in a clean container with a lid, and use it in pastry recipes and other recipes.
source: THERAPEYTIC FOODS, DK Books
By Aggeliki Koskeridou
Holistic Doctor – Counseling Psychotherapist
Doctor of Naturopathic Medicine
MSc Health Psychology
insta: dr_aggelikikoskeridou_official